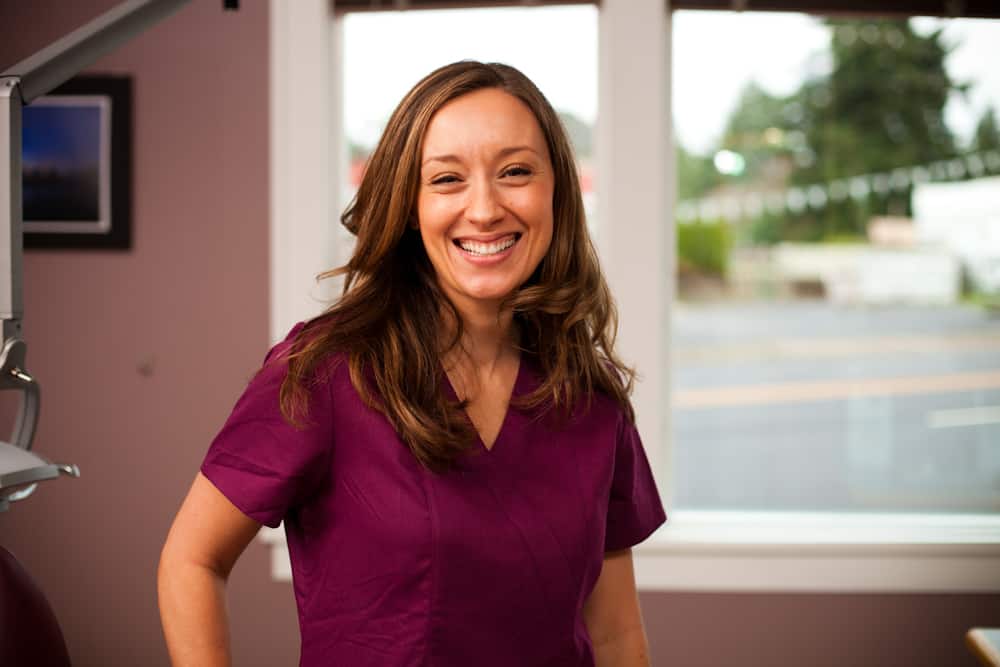 Annie earned her degree in dental hygiene in 2005 from Clark College in Vancouver, WA and joined our dental team in 2006. Before attending Clark College, Annie graduated from Whitworth College, in Spokane, WA, with a Bachelor's degree in Psychology. Annie prides herself in providing the highest level of care in addition to educating her patients so they can be in control of their own oral health. She has taken extensive continuing education classes to expand her skills in periodontal therapy, and she actively participates in a dental hygiene study club to continue to expand her already superb skills. Annie grew up in Seattle, WA and was inspired to keep dentistry in her family by her father, who is a dentist and her brother who is an endodontist. Annie has been married for 7 years and has a beautiful daughter, Aylen (4), and a son, Kole (2). In her free time, she enjoys spending time with her family and friends and also enjoys running. She also adores her dog named Tucker.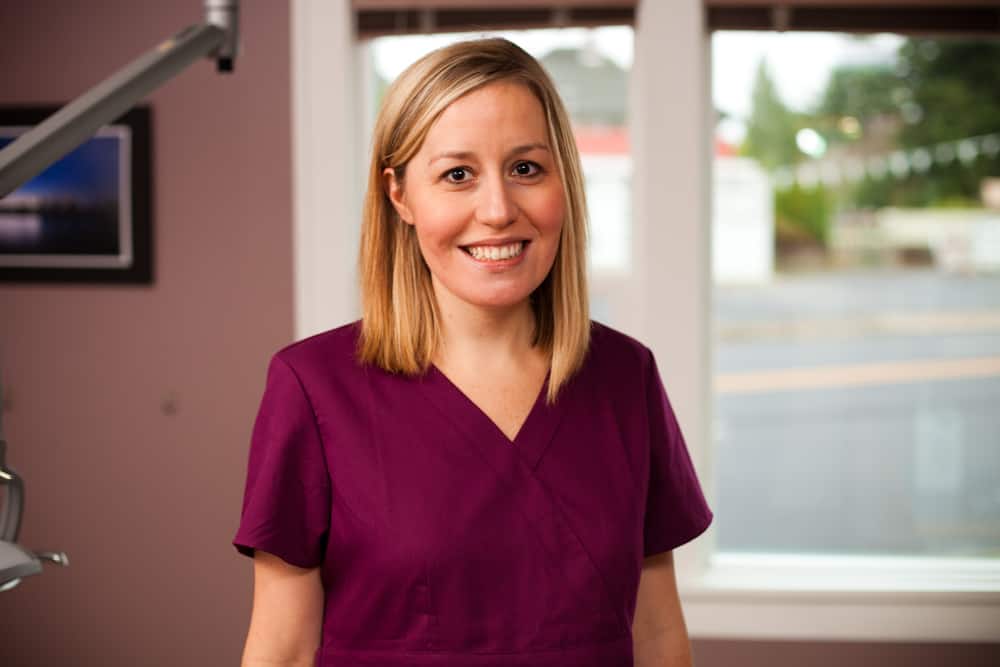 Elizabeth joined this wonderful team as a dental assistant in 2014. She began her career as a dental assistant in 2001. She was born and raised in Portland and has been married for 18 years. Elizabeth and her husband have two teenagers, Elisha and Gabe, and a Chihuahua named Gizmo. When Elizabeth is not in the office, she enjoys spending time with friends and family. She is very active and enjoys working out, camping, outdoor activities, sports and hiking.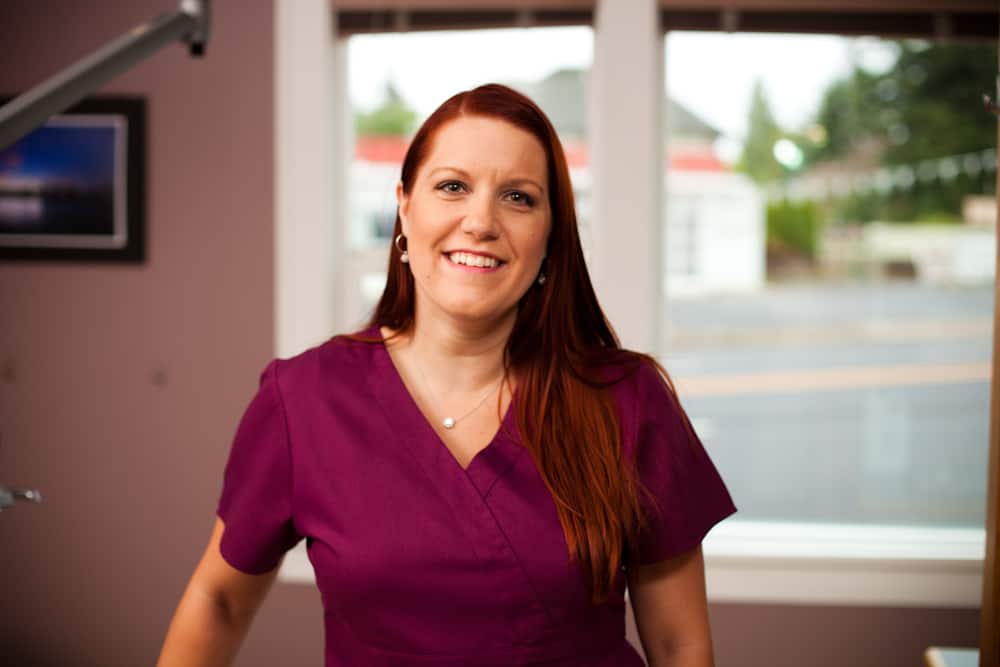 Natalie attended the Clark County Skills Center for dental assisting before moving on to earn her degree in dental hygiene in 2015 from Clark College in Vancouver, WA. Her interest in dentistry began in the 7th grade when she had her first job shadow at a local dental office. Now that she has graduated, Natalie is elated to have found a team who shares her beliefs in providing quality patient care. She furthers her knowledge with continuing education courses and stays involved in the community by keeping an active membership to the American Dental Hygiene Association. Natalie grew up in Vancouver, BC Canada before moving to Vancouver, WA. She enjoys spending time with her friends and family, including her black lab Jett. In her free time, Natalie enjoys baking new recipes, expanding her photography skills, or learning new songs to play on guitar. She enjoys spending time with her friends and family, including her black lab, Jett, and kitten, Olive.
Fran joined our wonderful crew in November of 2015. She has been an orthodontic assistant for 34 years and decided it was time to try something new.
Fran has been married to her husband Mark for 28 years and has two sons, Palmer (19) and Bennett (14). When Fran is not at work, you will most likely find her in her garden or spending time with her family.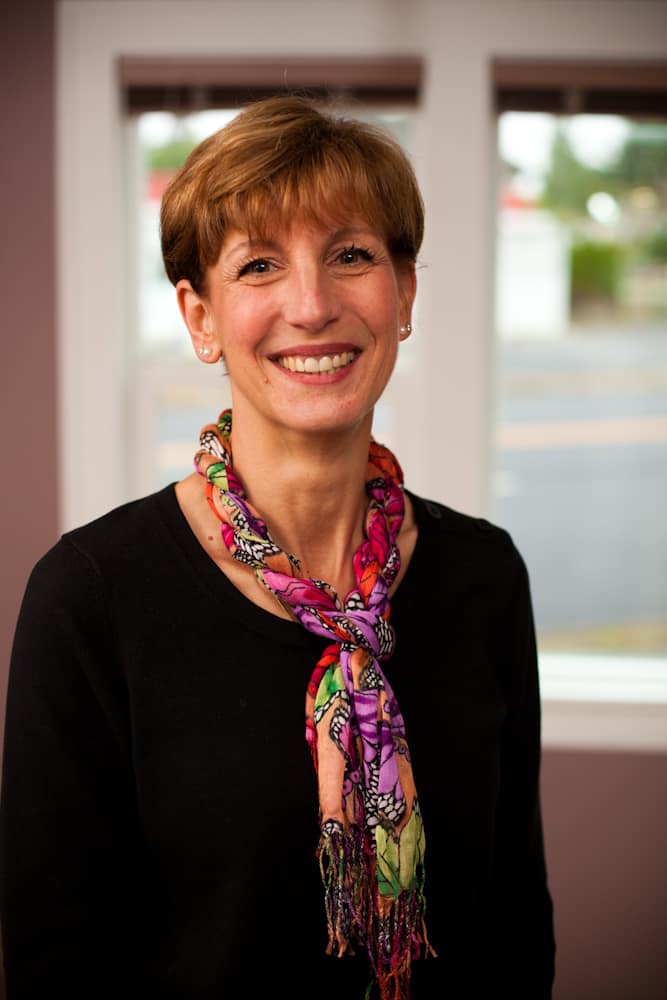 Linda started her dental career as a Registered Dental Assistant and Dental Office Manager before moving to the Northwest. She joined our NE Portland dentist office in 1987 and has been a part of the family ever since. Linda works behind the scenes budgeting and balancing our office finances. She plays an important part in keeping costs down for our office and our patients without sacrificing the quality we have all have come to expect. When not working at our office Linda manages her own small bookkeeping business. She travels to our office once a week all the way from her home in Goldendale, Washington. Linda enjoys every outdoor activity associated with the beautiful Northwest and is most incredibly proud of her two grown children, Alissa and Phillip.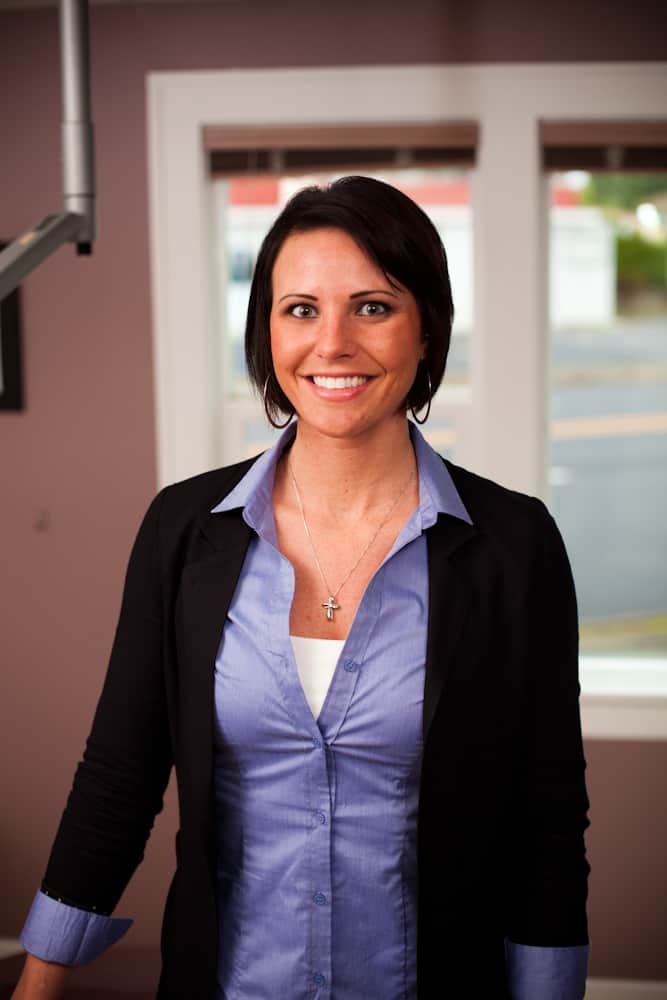 Robyn has been in the dental field since 2006. She enjoys working with the wonderful team at Portland Family Dentistry. She has always strived to be the best at her career and is a warm smile to greet you from the moment you walk in until the time you leave. Patient advocacy has been a passion and a challenge that has always lined up with Robyn's overall enjoyment of people. Building personal relationships, working through treatment concerns and creating financial plans has inspired Robyn to grow in all of those skills as much as she can. Robyn will make you feel comfortable and ensures the best possible experience for Portland Family Dentistry patients.
Robyn was born and raised in Portland. She loves the Northwest. In Robyn's spare time, she loves spending time with family, friends and doing anything outdoors. Robyn has been married since 2014 and has one daughter, who was born in September 2016.