Restorative Dentistry in Portland
Let our NE Portland dentist restore your pearly whites to their former glory
A lifetime of wear can rob even the healthiest smiles of a little of their luster. If you've suffered a cracked, chipped, or broken tooth or need to repair the damage caused by tooth decay, our NE Portland dentist is here to help.
As an experienced restorative dentist, Dr. Agee can help repair the damage caused by: 
Tooth decay

Natural wear

Trauma
Dr. Agee utilizes only the latest and most advanced dental tools and techniques designed to restore form and function to your smile.
Don't suffer the effects of a damaged smile. Schedule an appointment with the NE Portland dental care professionals at Portland Family Dentistry to restore the health of your smile.
Portland Restorative Dentist Services
Tooth-Colored Composite Fillings
While metal alloy fillings have been long-lasting and quality restorations in dentistry for many years, there are other options.
Dr. Agee can restore old, stained, and failing restorations using tooth-colored composite filling material to provide a healthier, more natural-looking smile.
Unlike traditional metal fillings that stand out from the color of your teeth, composite fillings blend naturally into your smile. Composite fillings can also last for years, making them an excellent alternative to metal filling materials in almost every way.
A healthier, more attractive smile! What more could you ask for?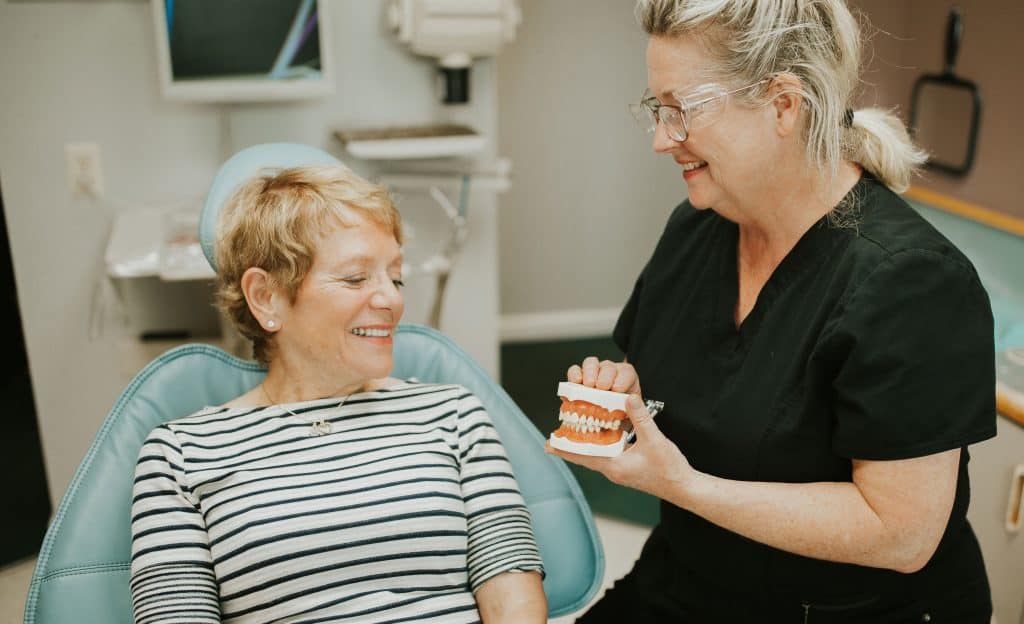 Dental crowns are essentially tooth-shaped "caps" that restore a tooth's appearance, shape, and strength. They are constructed from materials such as: 
Gold

High-grade porcelain

Ceramic, or

Porcelain bonded to gold
When teeth become damaged from trauma, decay, cracks, fractures, or failing restorations, the solution is often a full-coverage restoration such as a crown. Crowns protect the further destruction of already traumatized and fragile teeth, and restore both function and esthetics.
Our goal at Portland Family Dentistry is to provide dental work that is indiscernible from your natural smile, leaving you with a smile that looks and feels healthy.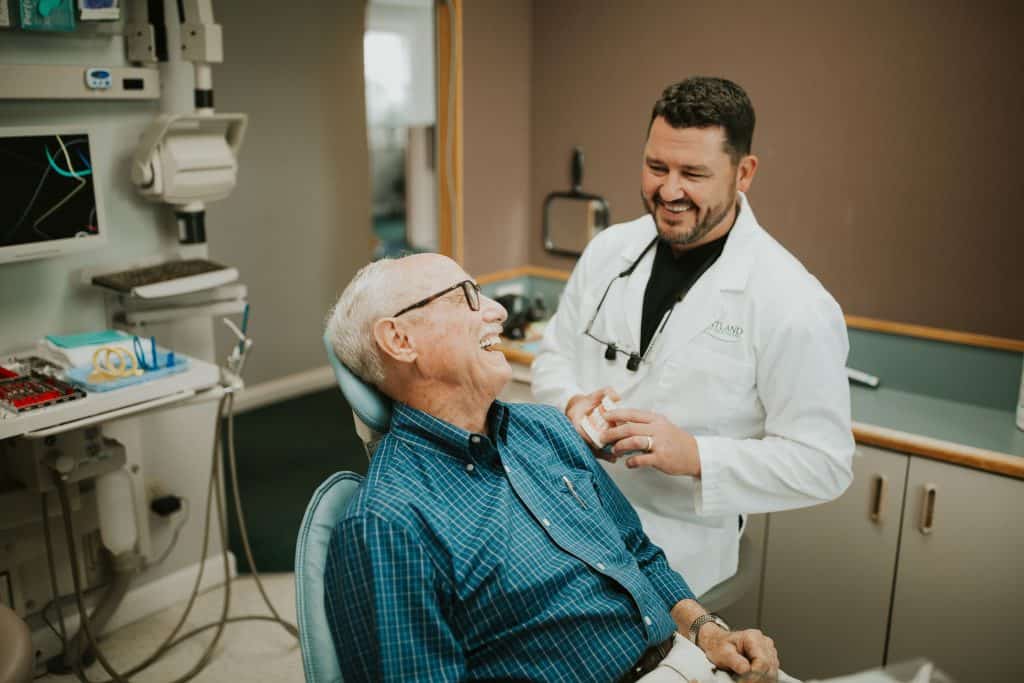 We use only the highest quality local laboratories and materials for our restorations. Whether the crown is a high noble, wonderfully biocompatible gold crown, or a natural-looking all-ceramic restoration, Dr. Agee will ensure it fits beautifully and looks great. 
Typically, fitting a crown requires two visits to our NE Portland dentist's office. 
During your first visit, Dr. Agee will:
Remove any lingering decay

Shape the tooth to accommodate the crown

Fit the tooth with a temporary crown 
During your second visit, Dr. Agee will:
Remove the temporary crown 

Place the permanent crown

Make necessary adjustments

Cement your permanent crown in place
You'll leave our office with a new, beautiful-looking tooth.
What Our Patients Are Saying About Restorative Dentistry in Portland
"My wife and I are very happy having Portland Family Dentistry as my dentist. Dr. Agee and all of the staff are incredibly friendly and knowledgeable. I've had multiple fillings, a root canal and crown, and a number of cleanings, all of which went off without a hitch. I definitely recommend them!"
"Portland Family Dentistry is the BEST! Dr. Agee is top notch and his staff is incredibly friendly and knowledgeable. I've never had such professional and thorough dental care in my 47 years."
"I had a filling fall out the day before flying to Portland and needed a dentist who would be able to fit me in to get it fixed ASAP. The entire team at Portland Family Dentistry was amazing! Not only did they fit me in, they fixed me up with a new filling, checked on a few issues around that tooth, and sent me on my way with a beautiful updated smile. If I was local, I would 100% be a patient at Portland Family Dentistry."
"The best way I can put this is… THESE PEOPLE MAKE GOING TO THE DENTIST ENJOYABLE! How is that possible? They find the way."
FAQs For Our Portland Restorative Dentist