Restore Function & Esthetics with Dental Implants in Portland, OR
Advanced Dentistry in Portland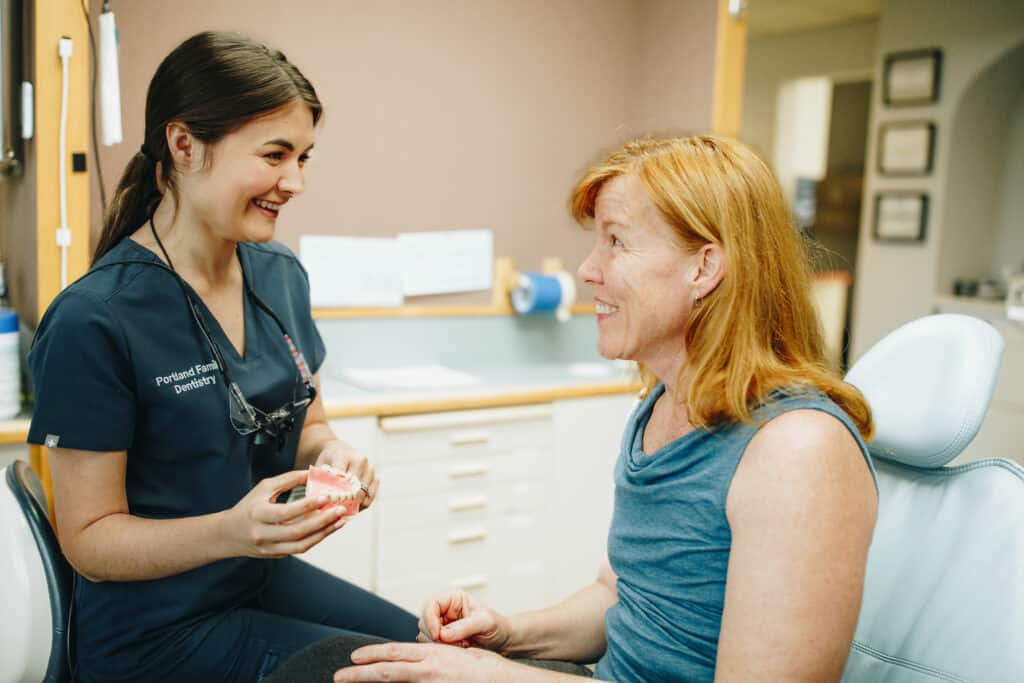 For several reasons, we see patients that have not been able to see a dentist for a long time, sometimes years, and come to us with more serious dental issues.
Our goal at Portland Family Dentistry is to help you enjoy the best oral health possible by providing advanced dental solutions to those patients needing to replace one or more missing teeth.
The Impact of Missing Teeth
A missing tooth is not only unattractive, but it can cause structural problems in your mouth. Some patients assume that as long as they can eat without their missing tooth, there's no problem.
Dr. Travis Agee, your dentist in NE Portland, helps patients understand that even one missing tooth can lead to other oral difficulties. The remaining teeth may begin to drift into the empty space, causing a change in the way you bite or chew. It also forces the remaining teeth to carry an additional load which can be damaging and may cause discomfort or pain.
Tooth Replacement Options at our NE Portland Office
Dental implants can replace a single missing tooth, multiple missing teeth, or all missing teeth. They can also support partial or full-dentures, providing greater function and fit of the appliance. 
With so many options, visiting Portland Family Dentistry for an implant consultation can greatly improve your knowledge and quality of life.
Dental implants permanently affix artificial teeth to the jaw, providing the most natural replacement for missing teeth. There are many applications for dental implants, and they can be used in a variety of ways to restore function and esthetics. 
As a premiere dentist in Portland, Dr. Agee has extensive experience assessing when a dental implant may be the most appropriate solution. Once complete, a dental implant is almost like having your natural teeth back again.
A dental bridge is a "fixed" dentistry solution replacing one or more missing teeth and offering greater freedom than removable appliances or partial dentures.
Fitting a dental bridge usually takes two appointments to complete. Dr. Agee will first prepare the teeth on either side of the space by removing a portion of the enamel and dentin. A bridge must be constructed precisely to guarantee a correct bite and match the opposing teeth, so impressions of the teeth are taken and sent to a dental lab. Between appointments, a temporary bridge will be provided to protect your teeth.
A strict regimen of brushing and flossing will keep the bridge and surrounding teeth clean. Good dental care of these teeth is critically important, as the bridge relies on the neighboring teeth for support.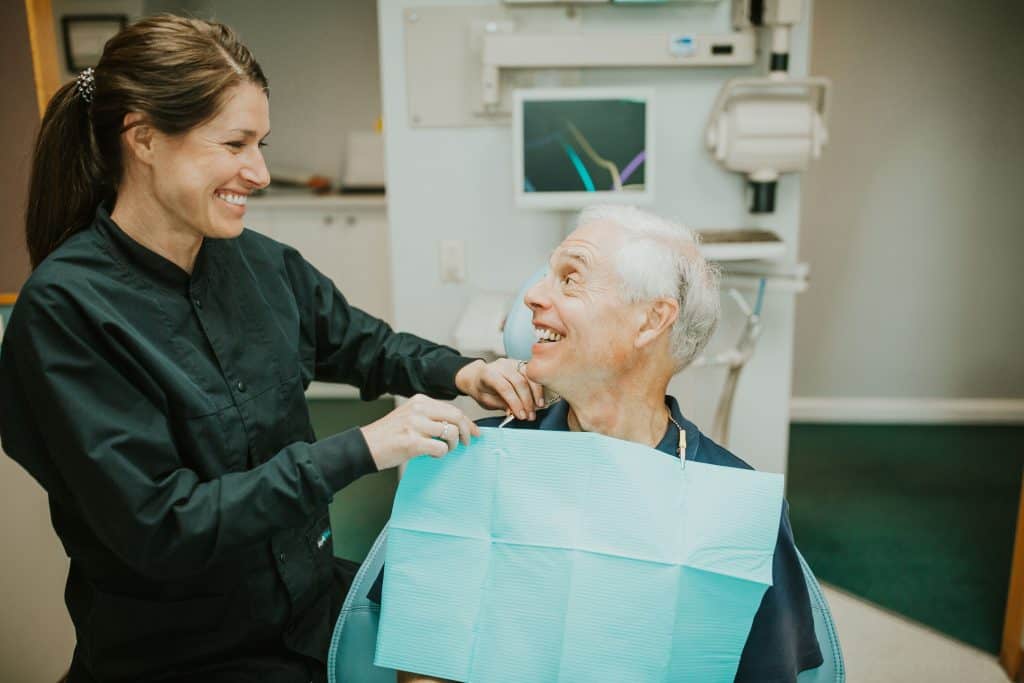 Dentures can replace some or all missing teeth. Depending on your personal needs, there are different types to choose from.
Traditional Complete Dentures
These replace all upper and/or lower teeth. They are held in place by the natural anatomy of the mouth.
An overdenture is placed over dental implants and typically "snaps" onto them, giving them more stability and a better fit.
Constructed of replacement teeth, partial dentures are attached to pink or gum-colored plastic bases connected by a metal framework. Your natural teeth or dental implants provide support for removable partial dentures.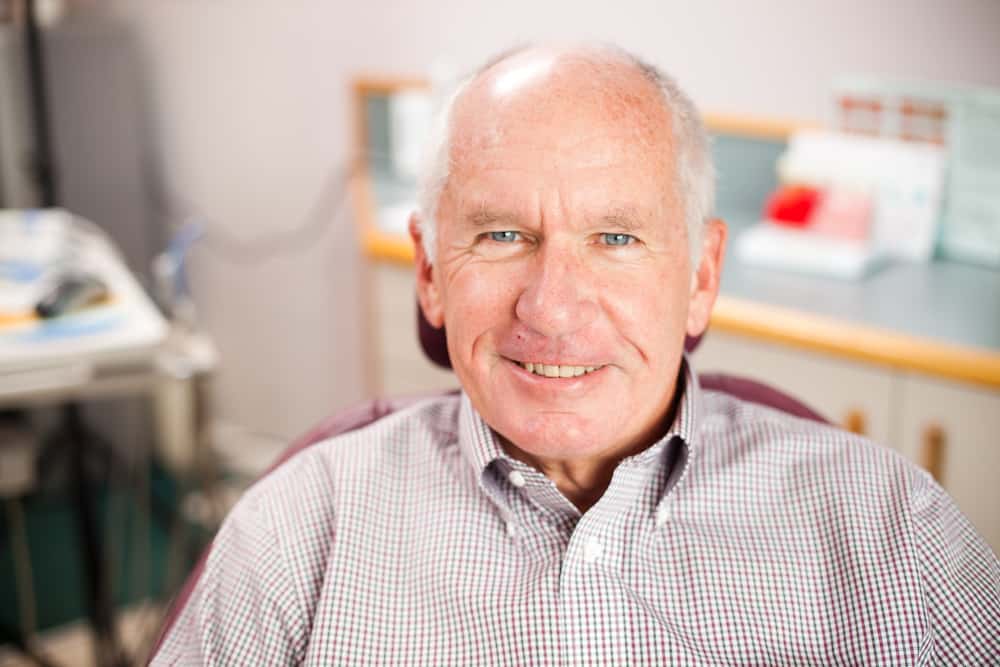 The alignment of your jaw will slowly change as the bone and gum ridges shrink due to teeth extraction. All types of dentures experience wear over time and need replacing or relined to maintain proper function and jaw alignment. Regular dental examinations are still important for the denture wearer so the dentist can check oral tissues for any changes or potential pathology.
FAQ About Dental Implants in Portland