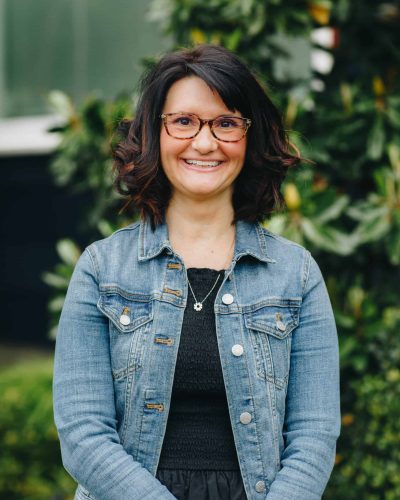 Shelley
Front Office
Hi my name is Shelley and I am excited to be a part of the team at Portland Family Dentistry! I graduated from Portland State University with a degree in Communication Studies. I have over 20 plus years working in the medical profession and love being able to communicate and provide excellent care. I enjoy interacting with every patient and getting to know them as if they are my family!
When I am not in the office, you can typically find me running throughout my neighborhood with my husband, Erik of 25 years and trying to persuade him which race we will be running next. I also love watching my 17-year-old son, Grant run in Cross Country and track meets and trying to keep up with his busy schedule! I have a passion for baking and cooking and love to sit in a quiet spot and read a good book.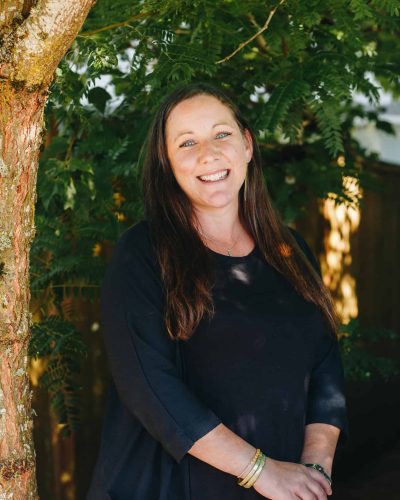 Brandy
Front Office
Hi!  My name is Brandy.  I moved back to the beautiful Pacific Northwest at the beginning of 2020 after living in North Carolina for 9 years.  I started my dental career there and can't imagine working in another field.  I love taking care of patients like they were my own family and look forward to getting to know all of you on a personal level while giving the best professional service possible.  When I'm not at work I enjoy being outdoors with my boyfriend and our dog Buddy.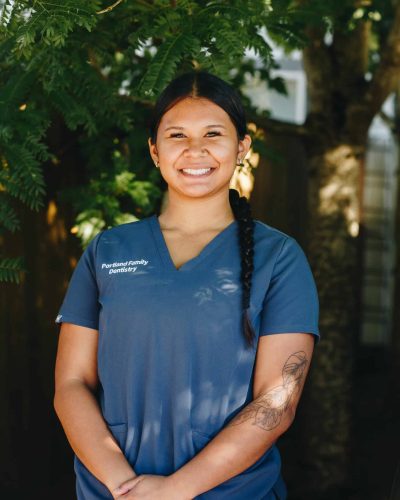 Kyvan
Sterilization Technician
Hello, hello! My name is Kyvan. I'm incredibly excited to be a part of the Portland Family Dentistry team and look forward to broadening my knowledge of the dental world. Working at this excellent practice will not only provide me with the experience I need, but it will also prepare me for my dental journey of becoming a dental hygienist! Fingers crossed that I get accepted into the dental hygiene program at Pacific University in the year 2024! Outside of work, I have a great passion for the outdoors and love to go hiking and/or backpacking, mushroom foraging, creating both functional and sculptural pottery, and going bouldering! 🙂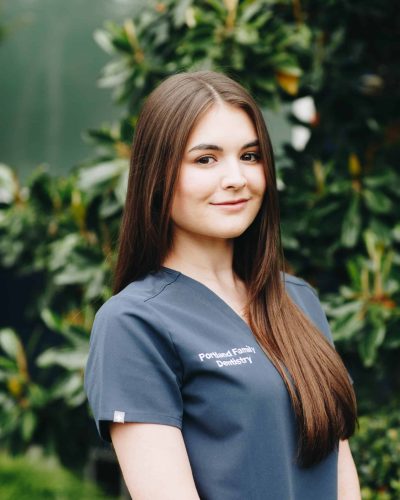 Diana
Registered Dental Hygenist
Hi there! I'm Diana and I moved with my family in 2012 from Moldova, a tiny country in Eastern Europe to Chicago, Illinois. Deciding to follow the dental hygiene path came early on during my high school years, when I discovered the world of preventive dental care through a church friend. As I was in college pursuing this career, I met and dated my husband Andrei from Oregon who told me early on that I will move to this beautiful state and we'll get married after I graduate.
While I didn't take the idea of moving too seriously at the time, he followed his plan and we are now happily married, living in Oregon with our kitten Tim; while I make patients' teeth happy and play the piano at our church, my husband Andrei is a mechanic and a car enthusiast.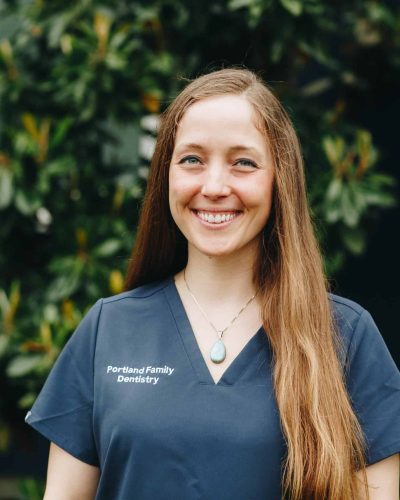 Rachel
Hygienist
Hello, my name is Rachel and I'm excited to be a part of the team at Portland Family Dentistry.
Dental Hygiene is a passion of mine and I have been fortunate enough to be doing what I love since I graduated from Indiana University in 2008. I enjoy connecting with patients and working with them to achieve their healthiest smile possible!
My husband Josh and I have 3 children, Eurydice "Eury" (9), Rune (7), and Avacyn (1.5). I love to garden,especially tomatoes and in my spare time you'll find me baking with the kids or planning our next hike or camping trip.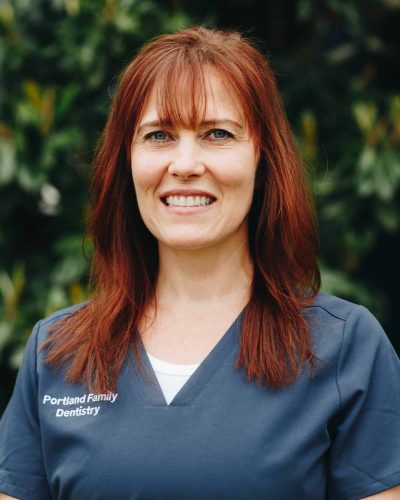 Elizabeth
Dental Assistant
Hi! My name is Elizabeth and I've worked with Dr. Agee since 2014. I've been a dental assistant since 2001. I love being a part of the team we have at Portland Family Dentistry. I am a Portland native and my husband and I have two grown sons and a chihuahua named Gizmo that we call our fury baby. I try to be outside any time I have free time! I enjoy gardening, camping, hiking, kayaking and really any outdoor adventure with family and friends.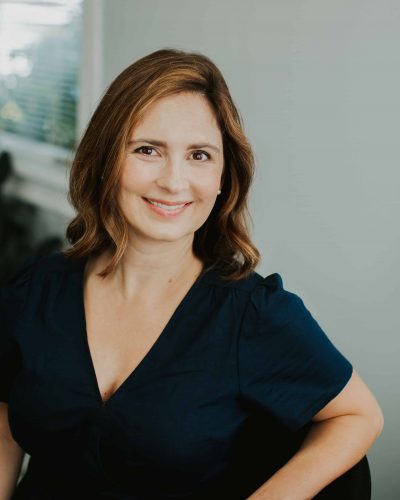 Jordan
Office Assistant
Hi! My name is Jordan. Dr. Agee and I have been married since 2014. I help with admin work between maternity leaves in years past and help out every once in a while when needed.
I was born and raised in Portland and graduated from the University of Oregon with a degree in Elementary Education. I taught Kindergarten for 13 years prior to having our first child.
We have 4 little boys that take up most of my time these days. Drew is 7, Clayton is 6, Wade is 4, and Jake is 3. I love spending time around the house with my little family and meeting a friend for a walk or Barre class.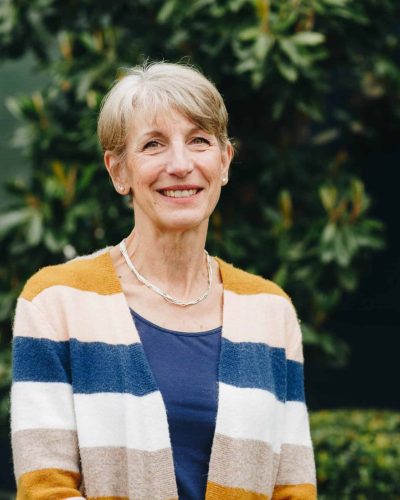 Linda
Bookkeeper
Greetings from all of us at Portland Family Dentistry. My name is Linda Goebel and I am the 'dinosaur' of this youthful and energetic team. It still amazes me that I have been working in this same office since 1987. I began this journey working with the previous dentist, Dr. Richard Knight, as a receptionist/dental assistant and later as a self-proprietor of my bookkeeping business. When Dr. Agee assumed ownership of Dr. Knight's practice I "came with the territory" so to speak, and I have been enjoying this wonderful ride ever since.
My after-work hour passions are cycling, pickleball, hiking, kayaking, traveling, and photographing southwest Native American rock art. However, none of these activities quite compare with adventures in and around the pacific northwest with my three exuberant and beloved Grandsons. As of this writing Hudson is 6 ½, William 6 and Brooks 4 ½. They are the light of my life and make me feel young….and exhausted. Life is good.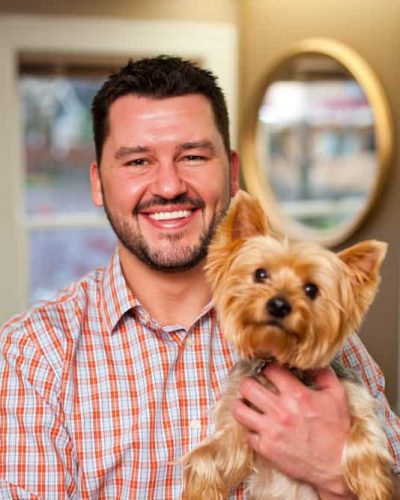 Ralphie
Office Mascot
Read more about Dr. Agee HERE.
My name is Ralphie and I'm the office mascot. I spend most of my day sleeping under Beth and Brandy's feet or protecting the office from the UPS and FedEx delivery people. Occasionally, the ladies up front will leave me all alone, giving me a great opportunity to hop over the counter and see what everyone else is doing in the office. When not working my tough schedule, I enjoy destroying stuffed animal toys, playing fetch with my favorite orange ball, and protecting the house from cats, squirrels, opossums, and the mailman. Feel free to say hello or toss a treat over the counter! I love coming to the office to avoid the constant harassment I get from my four little brothers at home.